About us
We Are Strong & Reliable

Company Background

With over 60 years of industry experience, DYS Trocca Valsesia & Co. LTD started operations in 1954 on the backbone of Dr. Omodele Babafunso Alakija and technical expertise of three Italians namely; Martinus Dys, Dante Trocca, Anglo & Valsesia.
In our aim to offer high quality at the shortest possible time with stellar professional standards, the activity of the company began with small building maintenance jobs. The first important contract the company got was a four-story for a polish firm in Lagos.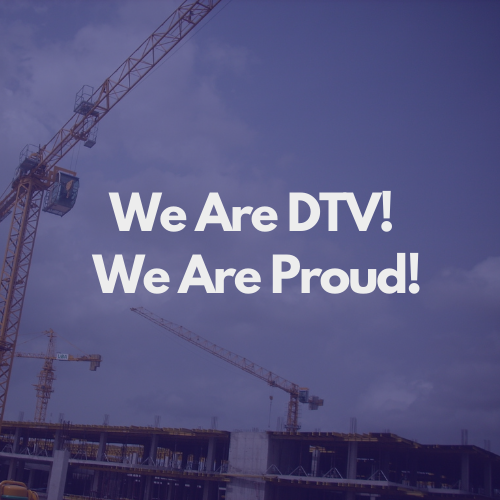 To effect expansion, in the year 1960, DTV went into amalgamation with Messrs. Farrow Cubitts and Associations who were Civil Engineering Contractors. Mr. Farrow then became the Company's Chairman and Mr. M. Dys continued as the Managing Director. At this point, Dr. Omodele Alakija who acted as Company Secretary handed over to Late Mr. E.R. Cusworth as the Company Secretary/Financial Controller.
Who We Are
Construction & Civil Works

By 1960 it had veered into Civil Engineering Construction with the provision of infrastructure for the developing Independence-minded nation of Nigeria. The first major Civil engineering project undertaken by the Company was the Construction of the Drainage Network of the Victoria Island Annex. It was during this construction that a mobile concrete truck Mixer was first used to execute Reinforced Concrete Works in Nigeria.
"Quality construction is a craft mastered repeatedly."

Furniture

Our furniture arm is deeply rooted in creating indigenous and classic Italian disruptive designs characterized by employing cutting-edge technologies with enduring aesthetic, professional craftsmanship & eco-friendly considerations at the forefront.
At DTV Furniture, we believe that you can access the true beauty of your raw materials if you have all machinery, tooling, and professionalism under your belt. To this end, we have invested heavily in our Décor to ensure we give you stellar quality.

"You will know our designs because they push regular boundaries."
Equipment & Rentals

Our Equipment has been deployed to construct hundreds of buildings across the nation using state of equipment with top-notched professionalism. We have a fleet of construction and heavy-duty equipment that help you complement your construction goals.
Our equipment like Excavator, Bulldozer, Pale Loader, Cranes, Forklift, Dump Trucks, Backhoe Loaders, Rollers, Grader, Tracktor and Trailer, etc are from the best names in the equipment production industry.
"Good buildings come from quality equipment and diligent expertise."

Property Division

Our Property division has done well in securing major property development investment opportunities with the ultimate aim of contributing to the sporadic growth of the housing deficit currently inherent in the country.

The core objective of the division is to secure highly profitable investments in the property development and management market meeting the needs of both public and private individuals/organizations while sustaining a fruitful relationship with high profile clients. Some of the additional services provided by the division include but are not limited to:

Project management consultancy services,
Facilities Maintenance, and
Investment appraisals.

The division also constantly exploits profitable joint venture initiatives with major investors to roll out some of the most prestigious developments in the country meeting all world-class standards.
"Building a prosperous nation is one that can shelter its growing population."

Our Projects
DTV Furniture; a subsidiary of DYS Trocca Valsesia has been involved with several high-profile projects such as the furnishing of IBIS Hotel along Ikeja Airport Road, the Ultramodern Tejuosho Market at Yaba, Federal Government Printing Press Abuja among several others.
We specialize in working with big industrial groups, private and public outfits.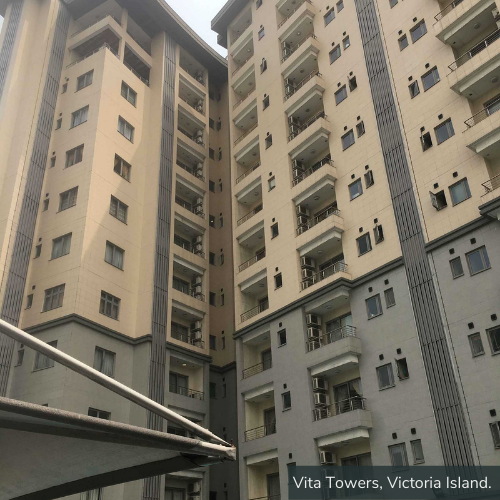 Vita Towers, Victoria Island.
Project Features
12 storey blocks of flats residential development together with the ancillary common facility and external work and drainage.

A two number of 12 floors linked at the ground, first penthouse and second penthouse levels, each block providing ground floor parking.
The gross floor area is 16,442.00sq.m is made up of a ground floor area of 1,896.00sq.m and upper floors of total area 12,182.00sq.m (each floor area of approximately 1,300sq.m) and the roof area of 2,364sq.m.

Also consist of three-storey (4 floors) Boys Quarters Block providing machine room, changing rooms and games room on the ground floor and Boy's rooms on the upper floors.
The building also comprises roads, paved and parking areas, boundary fence walls, and gates. Also, rainwater, storm/surface water, and soil/wastewater systems.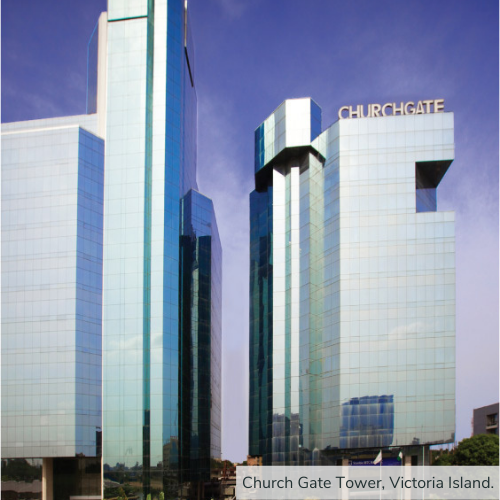 Church Gate Towers, Victoria Island.
Project Features
16 storey (17 floors) block of the office providing lower and upper basement floors for parking with mezzanine.
Fourteen (14) floors as lettable offices, with a total gross floor area of 16,933 square meters.
A centralized air-conditioner with chillers for each floor situated on the lower roof slab.
A Four passenger lift and one service lift.
Glass cladding External Façade

The floor is finished with ceramic floor tiles, while the ceiling is with suspended ceiling finishing.

Other features include:

Sewage treatment plant
Water Treatment Plant
Water Tank
GateHouse
Other General Works

More Prestigious Projects includes:
Sunshine Twin Towers, Kofo Abayomi
Taslim Building, Victoria Island
NPA Building Marina
Various Health Centres in Lagos
Ministry of Defence Building
Water Reservoir – Ibadan,
Federal Secretariat – Jos
Kaduna Northern Region Library
NBL Projects Lagos,
African Continental Bank, Lagos
Central Bank of Nigeria, Yola
NEPA Headquarters Abuja
First Bank Headquarters Abuja
Union Bank Abuja
New kiln Line for WAPCO at Ewekoro, Ogun State
Okpai Power Plant Project for Saipem in Delta State
Various Roads and Bridges across Nigeria – Bida – Lapai Gembu-Mayo Selbe etc

Why We Stand Out
DTV Furniture continues to build a culture of excellence by bringing your expectations to life. We are exceptional for:
100% Attention to Details
Outstanding Custom-made designs
Modern-day Machinery
Motivated Workforce
Timeliness & Professionalism