DTV Equipment Offers 5% Extra DIscount for JULY 2022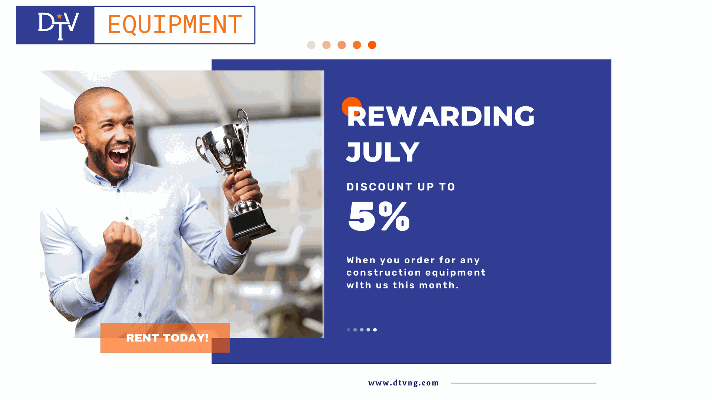 The Management of DYS Trocca Valsesia and Co has approved a 5% discounted rate on every unit of equipment rented during June. Sales Associates are advised to market using the narrative of these additional perks to customers and prospects.
Machines affected by the discounted rates include; Pale Loaders, Bulldozers, Mobile Cranes, Tippers, Excavators, Mixers, Concrete Pumps, Graders, Back Hoe and Tower Cranes.
Discounts are valid until Friday 29th July 2022.
We look forward to seeing you next week as we bring you another DTV Update.
Be Part of the Extra Income Possibilities for wealth Creation
Join us as an Independent Sales Associate